DEA Ratchets Down Opioid Production
The supply of almost every Schedule II opioid manufactured in the United States will be reduced 25% or more in 2017, as required by the Drug Enforcement Administration (DEA). The new quota will be sufficient to meet the estimated medical, scientific, research, industrial and export needs for the year, and for the maintenance of reserve stocks, said Demetra Ashley, associate deputy administrator of the DEA Diversion Control Division. Affected drugs include oxycodone, hydrocodone (reduced to 66% of this year's quota), fentanyl, hydromorphone, morphine and other similar opioids.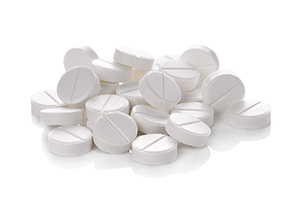 "DEA must balance the production of controlled substances needed for legitimate use against the production of an excessive amount of these potentially harmful substances that are often diverted to illicit trafficking and use," Ms. Ashley said. "We strive to be responsive and responsible in maintaining this balance."
The context: "We've got a dual pandemic on our hands," said Melanie Rosenblatt, MD, medical director of pain management for Broward Health North, and medical director of acute pain management at Holy Cross Hospital, in Pompano Beach, Fla. Chronic pain afflicts 100 million, or nearly one out of three Americans," she said. "We spend over $600 million on health care costs for chronic pain." But the United States has the largest per capita opioid consumption of any country, she said. "We have 6.4 million people abusing what psychotherapeutic medications, of which almost 4 million are abusing painkillers," Ms. Ashley said. "Next to 329,000 people abusing heroin, the opiate problem is of epic proportions."
"The treatment has created a new disease," Dr. Rosenblatt said.
Between a Rock and a Hard Place
Some pain physicians fear that the reduction in supply will force some patients to do without. "Independent of the quota, many physicians have become unwilling to prescribe opioids for pain, and many patients are suffering as a result," said Lynn R. Webster, MD, vice president of scientific affairs at PRA Health Sciences, in Raleigh, N.C., and past president of the American Academy of Pain Medicine. Dr. Webster also is a member of the editorial advisory board for Pain Medicine News. To be sure, physicians treating pain patients may feel as if they're navigating Scylla and Charybdis. Although a few bad actors take advantage of the system to deliberately overprescribe, thus luring more patients to their practices, patients often are in such agony that it's hard for physicians who are not schooled in pain medicine to know how to handle them, Dr. Rosenblatt said.
Others are too trusting of patients requesting more meds Dr. Rosenblatt said. She mentioned a physician who had consulted with her who was certain that his patient was not "drug seeking," even though he had gone back on intravenous medications after being switched to oral mediations. Not only that, but the patient was being prescribed ample pain medication by outside physicians, and not taking any of it, said Dr. Rosenblatt, which suggested that the patient might have been diverting.
"I said to him, 'Have you checked your patient's urine, done a pill count and looked at risk-seeking behavior?'" Dr. Rosenblatt said. "He didn't know to check those things.
"Cardiologists don't have to deal with patients saying, 'I need a stronger dose of beta blocker,'" Dr. Rosenblatt said. But, "pain is horrible, disabling, isolating," she said. "If there were a pill that could make your pain go away even for an hour, you'd do anything for that."
Dr. Rosenblatt said one of the hospitals she works at prescribes liberally, whereas another has stopped prescribing opioids. "Neither is optimal," she said. On the one hand, patients who are abusing often don't get the addiction treatment they need, and on the other, patients aren't getting properly treated for their pain. But she believes that on balance, reducing the supply of opioids will leave many patients in unnecessary pain.
Nonetheless, a 2012 study of Washington state's opioid dosing guideline, implemented in 2007, suggests that in some cases, at least, lower doses may help patients avoid potentially fatal accidents. The study showed a 27% decline in morphine equivalents per day, and a 35% drop in the proportion of workers on doses greater than 120 morphine equivalents per day. That resulted in a 50% decline in opioid-related deaths among injured workers, from 2009 to 2010 (Am J Ind Med 2012;55:325-331).
How To Deal With Falling Quotas
Joseph Ranieri, DO, medical director at Seabrook House, in Sewell, N.J., advised that "many patients are fearful of reduced dosages because they will suffer breakthrough pain and withdrawal symptoms." Symptoms can be minimized by slowly reducing the dosage, he said, recommending reductions of 10% of the total daily dose over three- to four-week intervals, "while using nonopiate comfort medications and other modalities, such as mindfulness approaches," for further mitigation.
Dr. Ranieri warned that insurance companies may implement dosage ceiling limits based on imposed state legislation, without allowing sufficient time for medical providers to discuss alternative clinical approaches with patients for reducing the total daily dose in cases where this is clinically appropriate. That, he said, may leave patients unable to obtain the amount of prescribed opioids. Patients might then seek illicit sources of opioids or heroin to reduce withdrawal symptoms.
Joseph V. Pergolizzi Jr., MD, senior partner of Naples Anesthesia and Pain Associates, in Florida, suggested that incorporating appropriate nonopioid analgesics into pain management strategies can reduce the difficulties of lowering opioid doses. Dr. Pergolizzi also is a member of the editorial advisory board for Pain Medicine News.
Multimodal therapy with pharmacologic and nonpharmacologic modalities also can help, Dr. Pergolizzi said. Nonpharmacologic options might include cognitive behavioral therapy, acupuncture, massage therapy, and complementary and alternative medicine, he said.
"Patients who require opioids should be treated by a pain physician," Dr. Rosenblatt said. She also said all physicians should be better versed in addiction, and advises taking continuing medical education credits on the subject.
Earlier this year, the CDC released guidelines for prescribing opioids. These include the recommendations that opioids should not be first-line therapy, and that doses and duration should be lowered, Dr. Rosenblatt said. But they don't suggest how to achieve these ends. "Simply prescribing less is difficult when patients are already on more, so doctors find it easier to say, 'I can't prescribe anymore; … you'll have to go to a pain doc,'" she said.
What is needed, said Dr. Rosenblatt, are clear protocols for treating such patients, such as those for diabetes and stroke. These would go well beyond the general advice of the CDC guidelines, "providing a step-by-step protocol of assessment of pain and risk, data collection, day-by-day management, including nonopioid therapy, education, appropriate prescribing and close follow-up." She has developed a protocol, which she uses at the hospitals where she practices.
— David C. Holzman, Pain Medicine News