FDA Approves ER Hydrocodone With Abuse Deterrence Technology
The FDA has approved Vantrela ER (hydrocodone bitartrate, Teva) extended-release tablets [CII] with Teva's proprietary abuse deterrence technology targeting oral, intranasal and IV routes. Vantrela ER is indicated to manage pain severe enough to require daily, around-the-clock, long-term opioid treatment and for which alternative treatment options are inadequate.
A clinical program substantiated the product's approval through evaluations of the safety and efficacy of Vantrela ER and its abuse potential in laboratory-based in vitro manipulation and extraction studies, pharmacokinetic studies, and clinical abuse potential studies.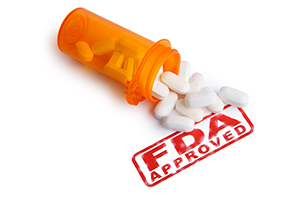 Vantrela ER's abuse deterrence technology is not expected to totally prevent oral, intranasal and IV abuse of the drug when the tablets are altered. The drug also is not recommended for patients who have significant respiratory depression; acute or severe bronchial asthma in an unmonitored setting or in the absence of resuscitative equipment; known or suspected gastrointestinal obstruction, including paralytic ileus; or hypersensitivity (e.g., anaphylaxis) to hydrocodone bitartrate or any other ingredients in Vantrela ER.
Vantrela ER will be available in 15, 30, 45, 60 and 90 mg strength tablets in 100-count bottles.
The full prescribing information, including the boxed warning and medication guide for Vantrela ER is available at VantrelaER.com.